I am generally late to hop on bandwagons but I am jumping on this one unabashedly. This was the first Franzen book I actually enjoyed (although I did struggle partway through The Corrections and How To Be Alone) and I get it now. I get the Franzen furor. This is a book that will make you ashamed of your freedom and long for the imprisonment of a bourgeois life.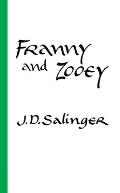 Frannie and Zooey by J.D. Salinger
The other great J.D. Salinger book. I am not exaggerating when I say this novel may have gotten me through growing up. My first copy was my mother's old paperback from the 60′s. About a girl so full of malaise that she can't be bothered to get off the couch. Besides, the cat is so comfortable. Sample quote: "I'm just so sick of pedants and conceited little tearer-downers I could scream."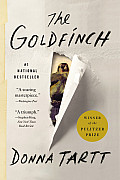 The Goldfinch by Donna Tartt
A harrowing childhood elevated by the ephemeral beauty and sorrow of art. I've heard some snooty critics say this wasn't well-written enough for their liking. Whatever. It won the Pulitzer and made me cry several times.
Greenwood by Michael Christie
The majesty, miraculousness, steadfastness, humanity, and tragedy of trees — and the people who live among them.
Hamnet by Maggie Farrell
This is historical fiction at its richest and most imaginative — creative liberties taken with the birth and death of Shakespeare's son Hamnet (a real child who did in fact die at age 11, ostensibly of the Black Plague).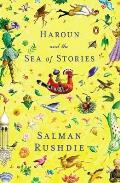 Haroun and the Sea of Stories by Salman Rushdie
I would tell you about this brilliantly inventive children's book by one of my favorite writers, but it's a P2C2E.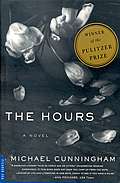 The Hours by Michael Cunningham
I don't often think that men can write about women in a way that's true, but Michael Cunningham nailed it in this heart wrenching paean to poetry, flowers, life, and suicide. It's also a rare example of a book that translated well into a movie. Makes me pretty much despondent every time.
The House of the Spirits by Isabel Allende
I came to Isabel Allende late in life and am so glad I saved this jewel of a book to read in a dark time of endless pandemic, to be reminded that I still live in a fairly peaceful first-world country, and to be equally reminded of the exquisite pain and beauty of life everywhere in the world. 
I Love You But I've Chosen Darkness by Claire Vaye Watkins
To be a mother without a superego, to fly away from one's family and life and never return, to follow the past into the future, to live as one's alter ego, to follow only impulse. This is the story you never read about mothers, a work of autofiction I related to deeply but was simultaneously riveted and horrified by.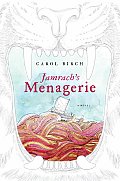 Jamrach's Menagerie by Carol Birch
All the components of a perfect book: animals, the sea, a voyage to a far-off land, disaster, heartbreak and a sobby ending.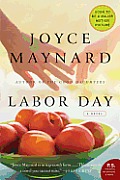 Labor Day by Joyce Maynard
This book has my favorite last line I can remember reading, but in order to appreciate it, of course, you have to read the entire book slowly and with reverence. Which is easy, because it's excellent.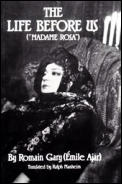 The Life Before Us by Romain Gary
A love story about an orphaned 11-year-old Arab whore's bastard named Momo and the love of his life, his 68-year-old adopted mother, Madame Rosa, a survivor of Auschwitz and retired whore herself. A good friend recommended this obscure, translated-from-French '70s novel. If words like "obscure" and "dying whore" and "translated" don't sound that compelling to you, just take my word for it. I wanted to eat every sentence in this book.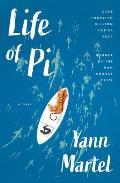 The Life of Pi by Yann Martel
This is the book that if I recommend it to someone and they don't like it, I make a silent little note of judgment in my mind. About a young Indian boy who, after a strange series of perfect-storm-like incidents, gets stranded on a small boat in the Atlantic Ocean with a tiger. But not really about that at all, in the end. Makes you think hard about what it means to believe in something.
I had the pleasure of hearing Yann Martel speak, and it changed my life. I wrote about it in a little ditty called Read a Fucking Book.
Matrix by Lauren Groff
Lauren Groff is quickly becoming one of my favorite writers. It started with Acadia, but Matrix grabbed me in the gut. So many themes — religion, feminism, sexuality, the Middle Ages, unrequited love. Like most straight women of my era I once loved to  petulantly threaten to become a nun if this relationship doesn't work out. This book feels like an "Oh yeah?" to that idea. I also loved reading this follow-up review in the Atlantic: The Writer Who Saw All of This Coming, by Sophie Gilbert.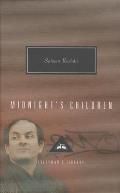 Midnight's Children by Salman Rushdie
Salman Rushdie is a brilliant fiction writer unfortunately best known for his scandalous and controversial fourth book, The Satanic Verses. Midnight's Children is usually considered to be (and is) his best book. It won the Booker Prize in 1981, and then won the Booker of all Bookers later on down the line. What's it about? I don't really remember. I just remember that it was a joy to read, had a lot of very vivid descriptions of chutneys, and enthralled me from beginning to end.
My Year of Rest & Relaxation by Ottessa Moshfegh
This book about a depressed twentysomething in the decade I myself was a depressed twentysomething was so close to home, so riveting, so chilling, so sorrowful, so full of rapture.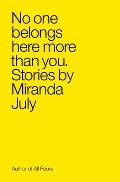 No One Belongs Here More Than You by Miranda July
Miranda July is weird, and her short stories are creepy. And those are compliments. I wish that I wrote these stories, but I didn't, so all I can do is hope that someday Miranda July will acquiesce to being my best friend. But she probably won't, because she clearly doesn't need people. I aspire.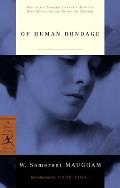 Of Human Bondage by Somerset Maugham
At 565 pages, it took a certain grim determination to get through this old classic under library due-date pressure, but hells am I glad I did. About the meaning of life (hint: there is none) and the human condition. If you're basically a depressive, like me, and you wonder what you might have in common with a 30-year old dude with a club foot in early 20th-century England, read Of Human Bondage.
Ohio by Stephen Markley
On being ensnared by the trauma of high school forever. So relatable, and so beautifully written.
On Earth We're Briefly Gorgeous by Ocean Vuong
A novel written by a poet, with a sadness that is palpable and a cadence that propelled me through three nights of reading like a possessed person. I am normally a speed reader. I had to consciously slow down so as to not miss a single word or punctuation mark. 
Oscar and Lucinda by Peter Carey
A story about a "half-mad expedition to transport a glass church across the Outback." I had to look that up on Powell's because I read it years ago and the plot is hazy. What I do remember clearly is that I was mesmerized by the descriptions of the glass chapel floating through the jungle, and the tragic relationship between Oscar (played by Ralph Fiennes in the movie) and Lucinda (played by Cate Blanchett). I liked the movie too. But that's another list.
The Overstory by Richard Powers
I worked for this 500-page book, and it was worth the effort. I can't possibly describe it better than Barbara Kingsolver (another favorite novelist) did in her prosaic New York Times book review.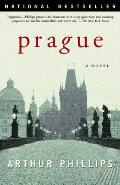 Prague by Arthur Phillips
I read this before I went to Prague and Budapest. I've often thought of reading it again, but I am not sure I want to be reminded of my time in Eastern Europe. I'm sure the protagonists — a bunch of American expats, stuck in the bleak post-Cold War capital of Hungary, who are perpetually talking about getting out of Budapest and going to sunnier Prague — would concur.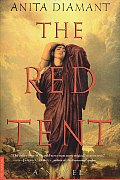 The Red Tent by Anita Diamant
I love me some fictionalized biblical history. This story of Dinah, daughter of Jacob and sister of Joseph (he of the technicolor dreamcoat), is the vivid adventure you don't hear in the Bible: how Dinah was first built up and then vilified by her family tribe. How she was forced to rely on her own internal strength and surpass heartbreak and trauma in order to go on to become of the most revered midwives in the land. This is a story every woman should read. Men, don't bother.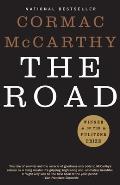 The Road by Cormac McCarthy
Not funny. Not funny at all. Dark, actually. Depressing, to say the least. And, in a strange and twisted way, kind of uplifting. Does that make me mental? At any rate, Cormac McCarthy is a contemporary American literary genius. He can write the hell out of a story.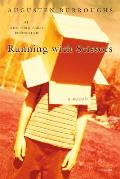 Running With Scissors by Augusten Burroughs
There is nothing so hilarious as a fucked up childhood. Except a fucked up childhood that took place in my hometown. This book reminds me of the band of freaks that used to take care of me and my brother when my mom was a single waitress who worked nights. I was terrified by and fascinated with the lot of them. My favorite quote ever comes from the opening of this book: "Look for the ridiculous in everything and you will find it."
The Secret History by Donna Tarrt
Deeply intellectual, depraved misfits at a fictional college in Vermont accidentally kill a man while trying to replicate the idea of bacchanalia. Watch their lives unravel.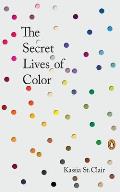 The Secret Lives of Color by Kassia St. Clair
The fascinating stories behind the colors that pigment our human history and the enormous lengths that dye-makers would go to in order to produce the verdigris, orriment, vermillion, and puce we now take for granted with our clothes imported cheaply from China.
The Shame by Makenna Goodman
This is a truly modern motherhood story about a woman living in rural Vermont in a facsimile of the olden days, who rejects it all for one brief moment in what is either a mental breakdown or a bold creative spree.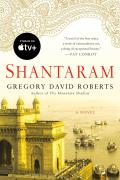 Shantaram by Gregory David Roberts
It's a wee bit on the long side and tends toward the too-gangster-for-me at points, but the brilliant first page of this memoir-ish novel won me over for good. The cadence is riveting, and throughout there were plenty of spiritual insights to keep me tidily impressed. Also, there is nothing like the sense of accomplishment after finishing a book that's bigger than your head.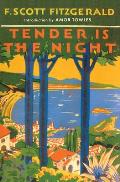 Tender is the Night by F. Scott Fitzgerald
I recently re-read this classic after seeing the imaginative movie Midnight in Paris. This was one of my favorite books as a teenager, and now I remember why. Fitzgerald, besides being a raving alcoholic who partied himself out by the age of 44, was a brilliant and troubled novelist with a fantastically dramatical life. Tender is the Night is the story of a bunch of privileged expats in France who combat their upper class ennui by constantly creating drama of the most useless order.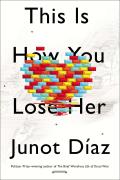 This Is How You Lose Her by Junot Diaz
"I was so alone that every day was like eating my own heart."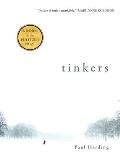 Tinkers by Paul Harding
Remember when writers used to go on and on and on describing the ruthless beauty of nature? This one still does, and also, the human heart.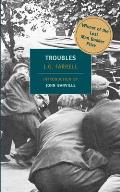 Troubles by J.G. Farrell
A kooky story about a British army officer who comes to Ireland to finally be with his longtime fiance after the Great War ends in 1919. His fiance turns out to be a spooky freak and basically disappears shortly into the book, leaving him to make his way among the other riffraff who seem to live permanently in the ramshackle hotel her father owns on the sea. All around them, Ireland is falling apart because of "the troubles." Riveting. (And here is why it won the Lost Booker Prize in 2010, even though it was written in 1970.)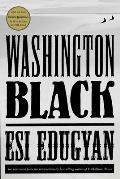 Washington Black by Esi Edugyan
 This novel, about a black slave who becomes free and leads a highly unconventional, imaginative, all-over-the-place life, has a rare vividness to it. It starts in Barbados, winds its way to Nova Scotia, into the Alaskan wilderness, across the sea to London and Amsterdam, and finally to Morocco. There's a rich heart and deep curiosity to this book, and it was a page-turner in the most reverential sense of the phrase.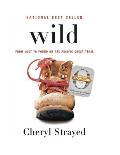 Wild by Cheryl Strayed
There are generally two kinds of books: 1) Books that are exceptionally well-written and that you feel good about reading 2) Books that you can't put down because they are like candy. This book is at the rare intersection. I loved this story of a young fuckup who decides, sans any hiking experience, to hike the PCT from southern California to northern Oregon one summer. I read this in 3 late-night reading binges.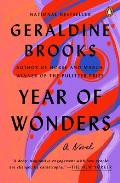 Year of Wonders by Geraldine Brooks
Damn beautiful, haunting and sad story of the black plague and how suffering destroys faith. "I cannot say I have faith anymore. Hope, perhaps. We have agreed that it will do, for now."
PS If you're ever at a loss for what to read, you can't go wrong by picking a book off the Booker Prize list. They are, without exception, all phenomenal reads.